TrueRing Case Study
| | |
| --- | --- |
| Client | TrueRing, LLC |
| Website | https://www.truering.net/ |
| Client Since | 2011 |
| Industry | Business Phone Services |
| About | TrueRing, a proprietary VoIP solution, includes an extensive offering of modern business features including toll-free and local number options, free long distance within the continental United States, voicemail to email, fax to email, Find-Me-Follow-Me call routing, and many more; making TrueRing the logical choice for all your business telephone service needs. |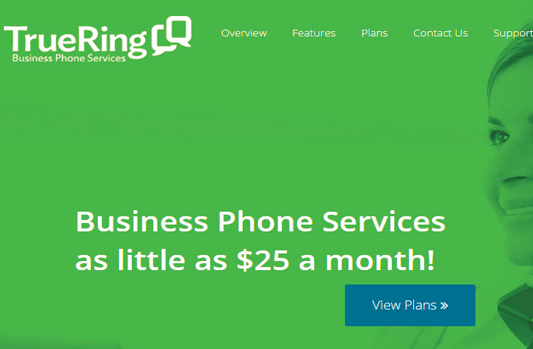 The Problem
IsoFusion, Inc. had been utilizing managed hosted VoIP solutions from various vendors for several years. The offerings were not able to be branded and lacked the ability to be customized for clients. The various hosting platforms also suffered from slowness and poor call quality. Other commercial services were encumbered by extremely large price tags and also lacked the ability to be customized enough to fit into the IsoFusion portfolio of services.
The Solution
IsoFusion, Inc. and Innovotel, LLC entered into a partnership and created TrueRing, LLC. IsuFusion would provide the infrastructure and Innovotel would provide its CallSphere Platform to handle the voice calls and user interface. The partnership was structured in a way that IsoFusion, using its established infrastructure and support staff would manage the operations and Innovotel would focus on the software and telephony engine.
After analyzing IsoFusion's user requirements and required calling features, we were able to add all of the features to CallSphere in just a few months. IsoFusion's customers were transferred to the new TrueRing system and call quality and customer satisfaction rates improved.
Afer the initial migration of existing customers took place, emphasis on acquiring additional business customers increased. Each new customer brought with them slightly different ways of handling calls, and additional changes to the system. After a year or so on the existing system, Innovotel began to design the next iteration of the CallSphere platform.
CallSphere v2.0 was released in mid-2016, featuring an entirely new interface and a much larger feature-set. It is very customisable and can be themed to blend into almost any business website.
Conclusion
Innovotel worked closely with IsoFusion to enhance the CallSphere platform so it would meet their needs, both now and in the future.
As a joint endeavor between a managed Internet services company and a software development company, the strengths of both companies were utilized to create a very powerful VoIP platform.